Happy Halloween!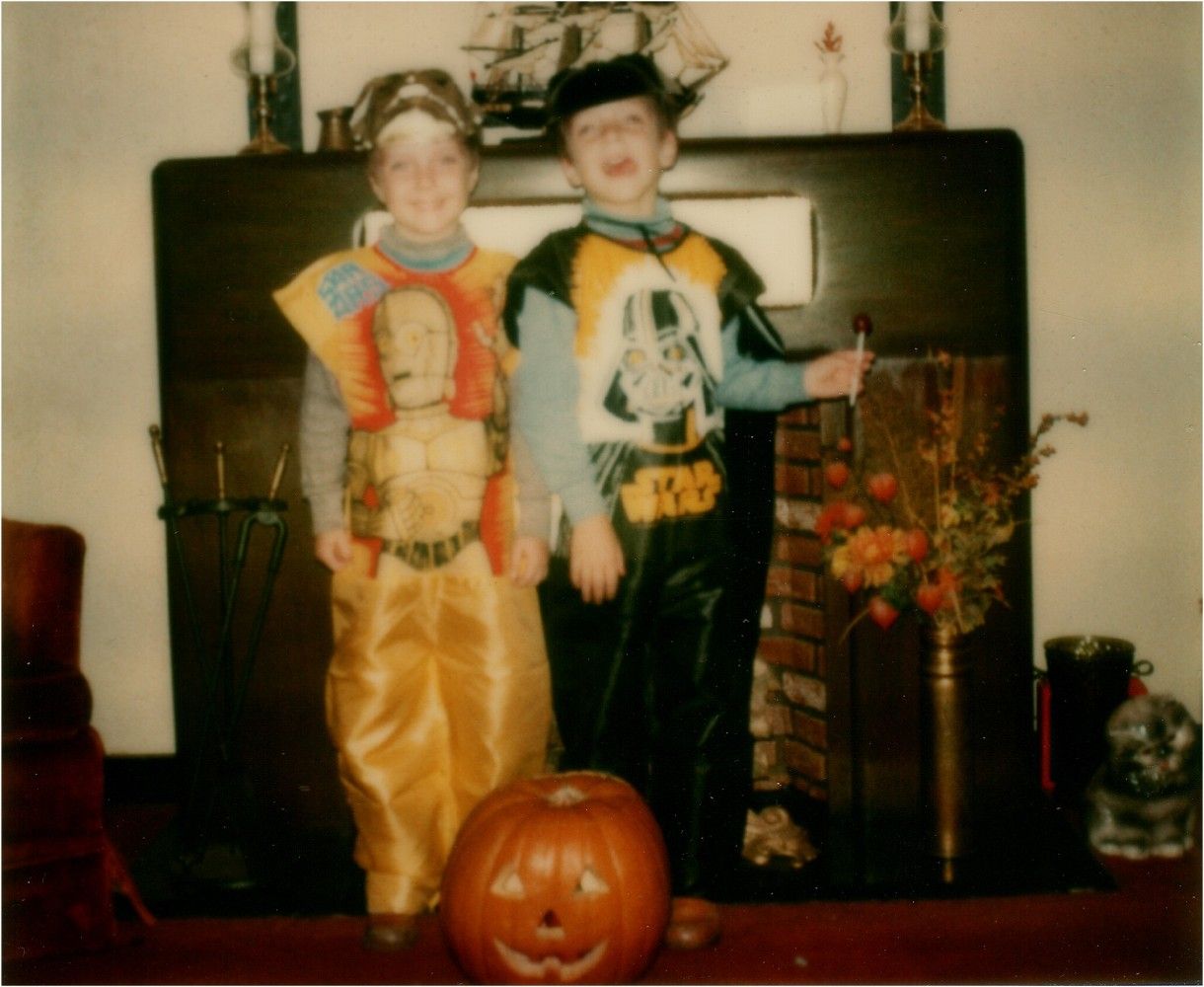 Let me take you back to yesteryear, Halloween 1978. My brother (right) and I sporting our Ben Cooper onesies, ready to unleash some tricks and get lots of treats.
I really loved that C-3PO costume, but the masks would make you sweat and dig in around your eye sockets, which said sweat would then seep into. Ouch! The rubber bands were always breaking, too!
Boy, even the pumpkin has a 70's vibe to it.
Good times!